It is finally summer here. And it is so hot! Sometimes unbearably.
I'm definitely more of a autumn/winter girl, I prefer to be cold, so that I have the option of warming myself up. You don't really have the option of cooling yourself down if you're too hot.
I'm also one of those weird girls that doesn't like sunbathing. Please don't judge me.
So because of the heat, I don't really want to eat stodgy meals, hence eating a lot of salads, and now for breakfast, I try to drink smoothies.
Of course they are the easiest thing to make, providing you have a blender of course.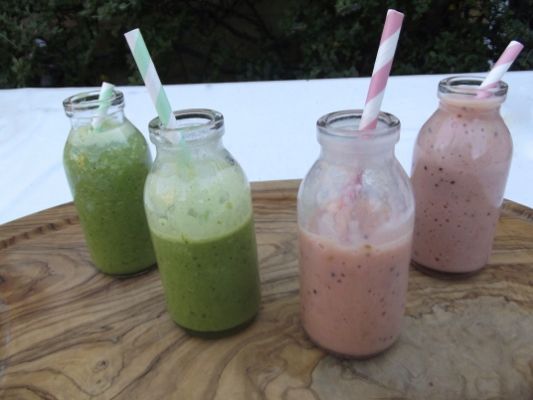 I made a couple of different smoothies, one of which was from the Joy the Baker Cookbook (can you tell I love this book?). It's her 'kale spinach banana peanut butter smoothie'. Kind of self explanatory really.
The other smoothie is one I just made up on the spot using some fruit I had in the fridge.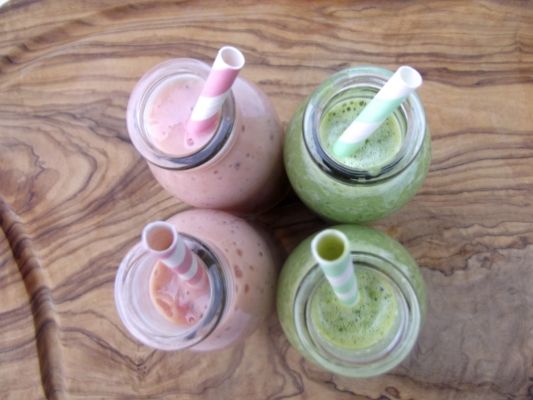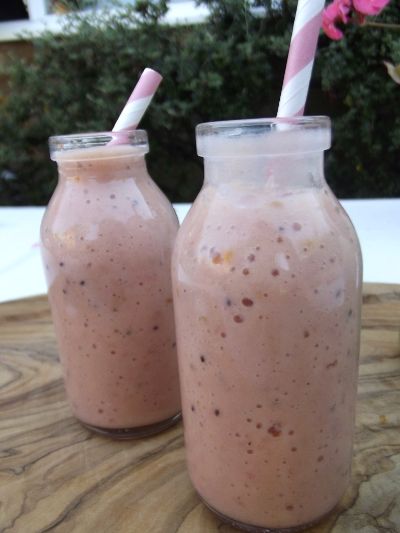 My Fruit Smoothie:
1 Portion of Mango
3 or 4 Strawberries
3 or 4 Raspberries
1 Kiwi
1/2 Banana
1 Cup of Milk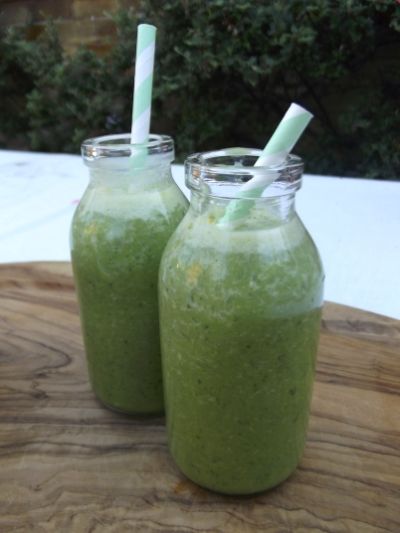 Joy the Baker's Smoothie:
1 Handful of Kale
1 Handfull of Spinach
1tbsp of Honey
1tbsp Peanut Butter
1/2 Banana
1 Cup of Milk
Obviously, just put all the ingredients in a jug, and blend together until smooth.
These portions will serve one large glass, or two small, depending if you're sharing.
Serve with a cool straw, and drink away :)