I've realised it's been a while since I did a post containing a cake. It kind of shocked me when I counted how long it was since I did some proper baking, and it has definitely been a couple of months. That is way too long in my book.
So here is a cupcake recipe.
Recently I bought the
Joy the Baker Cookbook
, from the author of the
Joy the Baker
blog. I love her blog, she takes amazing pictures of food that always make my mouth water, and her posts are always so funny and inspiring. Anyway, it took me a while to get round to buying her book, but eventually I did, and I love it. If for nothing else than the fact that she loves peanut butter.
I love peanut butter.
So that immediately made me happy.
I found her recipe for peanut butter cake, but I didn't want to make a huge cake, so I adapted it to make some cupcakes instead.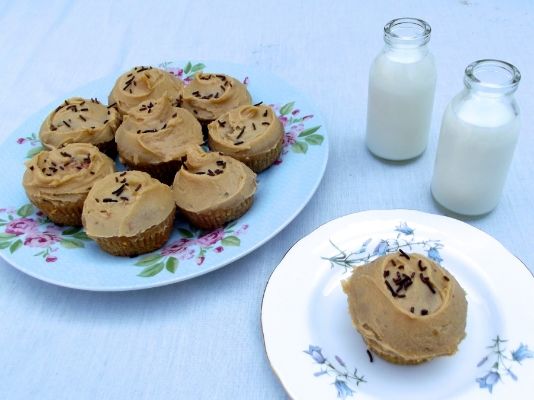 I did try and make them into peanut butter and jam cupcakes, but I kind of failed at getting the jam into the cakes. But hey, learn from your mistakes. I now know what to do next time :).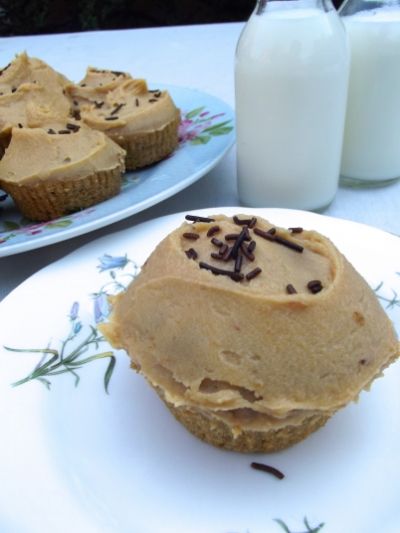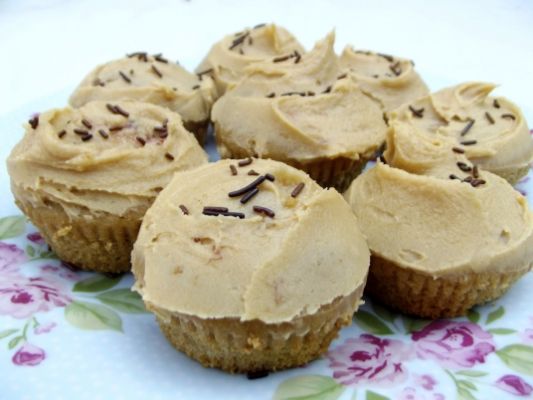 Ingredients:
1tsp Baking Powder
1/2tsp Baking Soda
Pinch of salt
130g Plain Flour
1large tbsp Smooth Peanut Butter
2 Eggs
120ml Buttermilk
45g Unsalted Butter
50g Caster Sugar
55g Brown Sugar
Method:
Preheat the oven to 180C/350F/Gas Mark 4, and line a muffin tray with cupcake cases.
In a large bowl, cream together the peanut butter, butter, caster and brown sugar, until light and fluffy.
Add the eggs one at a time, mixing between each addition.
In a smaller bowl, mix together the flour, baking powder and soda and salt.
Add half of the flour mixture to the wet mixture, mix, and then add the buttermilk. Mix again, before adding the rest of the flour.
Add the mixture to the cupcake cases, until they 3/4 full.
Bake in the oven for 20-25 minutes, test with a skewer to check if they're done.
Let the cakes cool for 10 minutes before removing from the muffin tray and placing on a wire rack.
For the icing, I just made up a batch of normal buttercream icing, and added a spoon of peanut butter to the mixture. But chocolate buttercream would work just as well.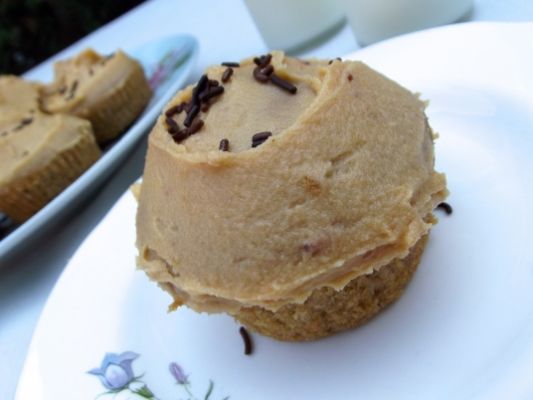 These cupcakes were delicious, it was difficult to stop at just one.
And they definitely satisfied my peanut butter craving :)