I have a bit of a weakness for citrus. The smell and taste of it always makes me think of hot summer days, drinking ice cold orange juice, and eating fish with lemon squeezed over the top. Delicious.
We always have a pile of lemons and limes in the fruit bowl; my mum likes lemon in hot water, and I like using limes in my cooking.
Recently, I've been making a lot of mango salsa, which is served with a meaty fish like salmon or tuna, and in that salsa I put in a lot of lime juice. It gives the salsa a nice tangy flavour, and works perfectly with the fish.
But I also love using limes in baking.
Hence, Key Lime Pie.
I didn't know this, but apparently key lime is actually a type of lime. It's meant to be smaller than normal limes, and is more tart and bitter. Unfortunately, I couldn't get these key limes here in the UK, so I had to make my pie with the conventional lime you get everywhere.
Not that it made a difference with the taste, it was still sweet.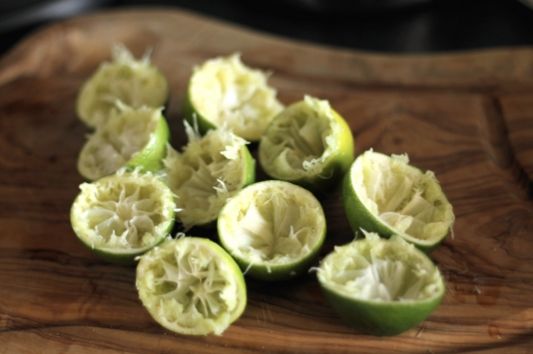 Normally the pie crust is made with digestive biscuits, or in America graham crackers, but I thought I'd be a bit different (read: adventurous) and use ginger biscuits for the crust. I thought it would go nicely with the lime, and give the pie a bit more warmth.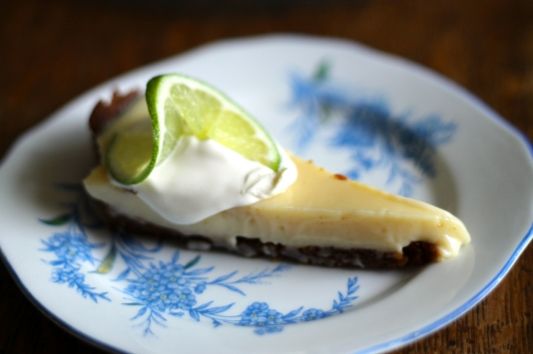 I got the recipe from
Jamie Oliver
, although all of these recipes are pretty much the same, and you can use almost any recipe. The only difference was I didn't use double cream for the topping, I used some creme fraiche instead, as that was what I had in the fridge.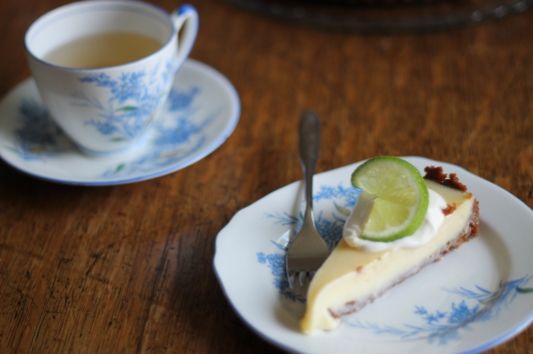 I served mine with a pot of lemon and ginger tea, and it made the whole experience even better. So appetising, and all of the flavours just mixed together perfectly.
Although be warned, if you don't have a big sweet tooth, then you might want to stay away. The condensed milk makes the pie very sweet, so you can only have a small portion each time.
Otherwise, go ahead, and enjoy :)