At the end of last month, a couple of my friends turned 21, yay!
This also means that I am the only one in my group of friends who is still 20. Bring on the end of this month!!
I love making cakes for people's birthdays, as sometimes I find it more personal. Also, if your friend is difficult to buy presents for, you're always safe giving them some cakes. And let's face it, unless there is something seriously wrong with them, everyone likes receiving cakes on their birthday... or just any time of year really.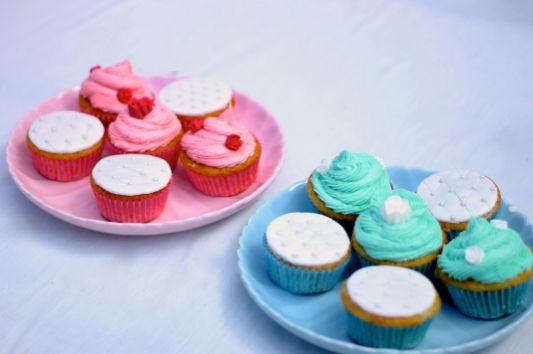 I got the recipe for the cupcakes from the
Glorious Treats
blog. The owner of the blog perfected her recipe for these cupcakes, and I've also tried them a couple of times before, and I do have to say it is one of the best cupcake recipes out there. The cupcakes are always moist and light, and taste delicious.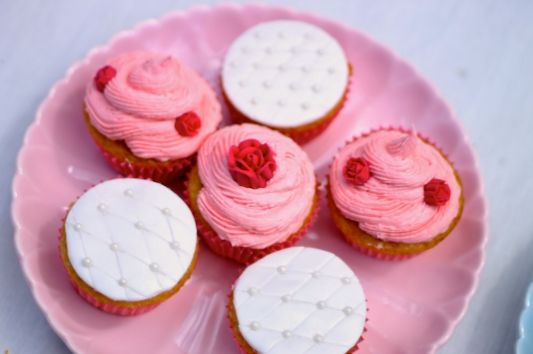 Now as these cupcakes were for my friends' birthdays, I wanted to make a bit more effort with the icing. A normal buttercream icing is nice and all, but sometimes you want to make something a bit more fancy. So this time I played around with some fondant icing, creating a quilted effect, which you can see in the photos. It's really easy to do, and there are plenty of tutorial videos on youtube which will show you how to do it in seconds.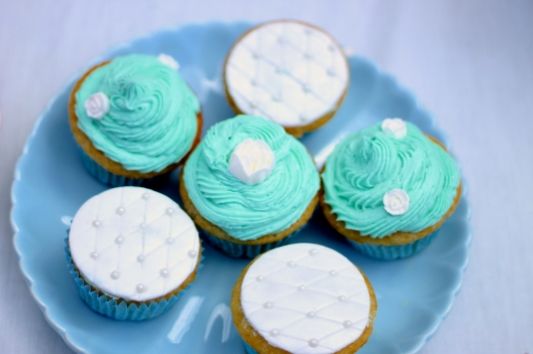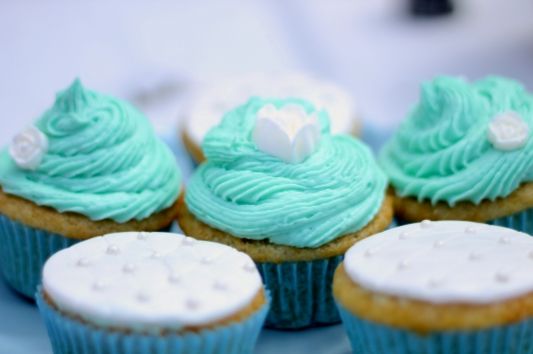 After a few days, I found out from my friends that the cakes had all been devoured, and they were thoroughly enjoyed by everyone. So you don't just have to rely on me saying that they're good :)