It was my 21st birthday last Monday... wait, hold up a second... I'm now 21... Whaaaaaat?!
Anyway, for my 21st, I went to London with my mum for a couple of days, and basically did the things we wanted to do the last time we were in London.
My mum actually surprised me on my birthday by taking me to Afternoon Tea at The Ritz. Talk about EXCITING!! It was one of the things on my bucket list, so it was amazing to actually be there, I didn't think I'd be there quite so soon. And it really did live up to all my expectations, the food was delicious, and even the tea was perfect. And the room itself was extravagant, you couldn't help but look at all the decorations.
And if that wasn't enough, half way through the meal, the man on the piano started to play Happy Birthday. Immediately I was suspicious, and when I turned around, I saw people coming out with cakes. Which I thought was cool enough, until one of them dropped off a cake right next to me. I think it's safe to say I was speechless for a few minutes, which doesn't happen often.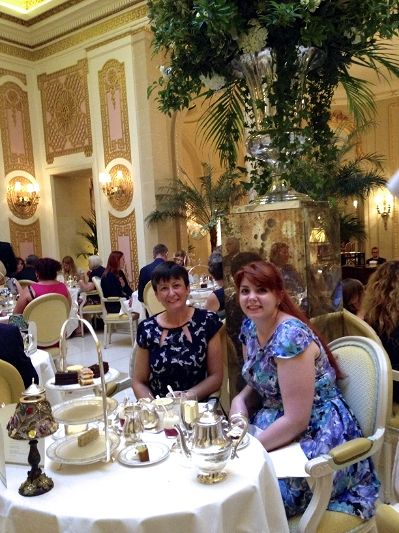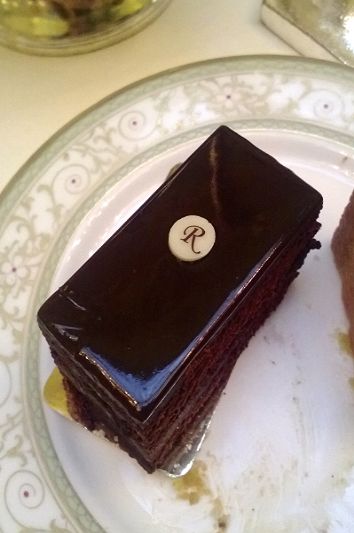 The next day, we went to The British Museum for the Pompeii and Herculaneum exhibit. Sounds boring and old? Probably. But I did study Latin GCSE, and I learnt all about Mt. Vesuvius and Pompeii, so it was very interesting to see some of the relics, especially the casts. You see pictures of them, and you don't think much on it; but seeing the casts in person, it really hits you that these casts were people that lived a long time ago.
Afterwards, we went to St. Paul's Cathedral, and we climbed all 528 steps (talk about exhausting), but we were rewarded with some wonderful views of London.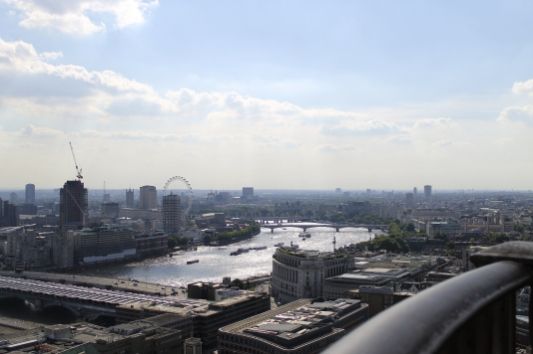 Finally, on our last day, we went to Buckingham Palace, which was holding an exhibition on The Queen's Coronation, which included a tour of the State Rooms. It was all so lavish, and it was amazing to see the dresses that the Queen wore on the day, as well as the clothing worn by other members of the Royal Family. Even the little outfits worn by Prince Charles and Princess Anne, which I had to admit were adorable. And of course we had to stop off at the Cafe in the garden, and eat some yummy cakes.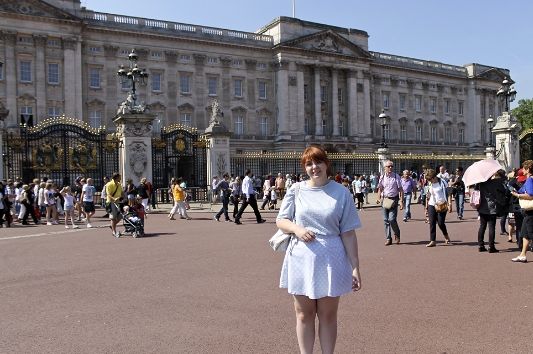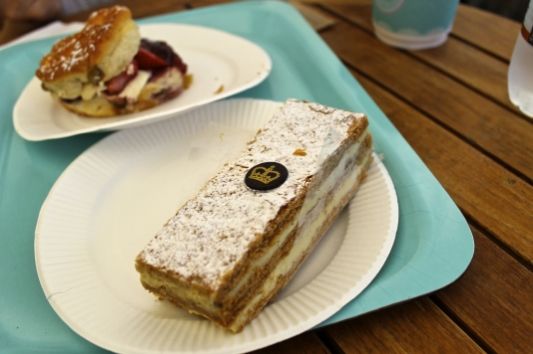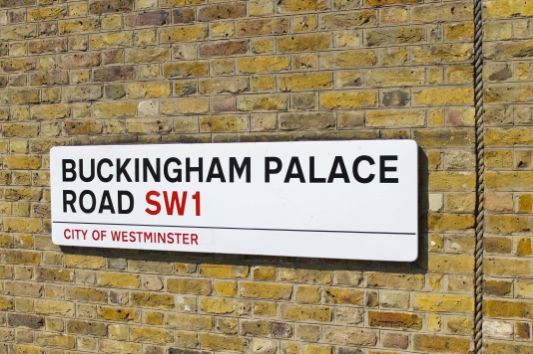 If there's one thing this trip taught me, it's that the tube is not as scary as I originally thought. Oh and that London is still a lot of fun, and I would still love to live there.