Other alternative titles included 'Am I doing this right?'; 'What the hell was I thinking?'; 'This is taking too long, why isn't it finished?'; and finally 'Thank god it's done, now I can get on with my life.'
If you haven't figured it out by now, this was basically my first ever DIY project.

I mentioned a few month ago that I wanted a record player, and I was given one for my birthday last month. However, I didn't really have anywhere to put it, and storing all of my newly bought records was a bit of a problem too.
This of course meant I had to return to eBay.
And here is what I found:
Before
However, as perfect as it was for what I needed, it wouldn't go with the rest of my furniture in my room. Therefore, I painted it myself.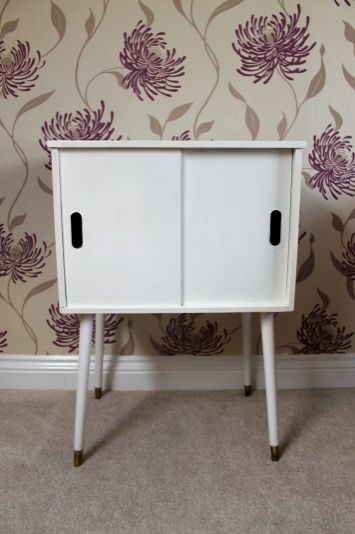 After
It was a long and laborious process, involving a lot of sanding, priming, painting and varnishing, and I think it took me over a week to do. I admit, it would have taken me less time if I didn't have to do chores in between, but you don't realise how long it takes when there are multiple coats of primer and paint that have to be left to dry for a few hours at a time.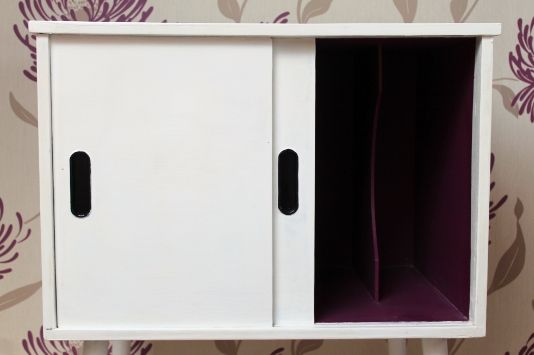 As you can see, I painted the outside white, but for the inside, I took some inspiration from A Beautiful Mess, and painted the inside a deep purple, which is actually the same colour as what I have on my walls.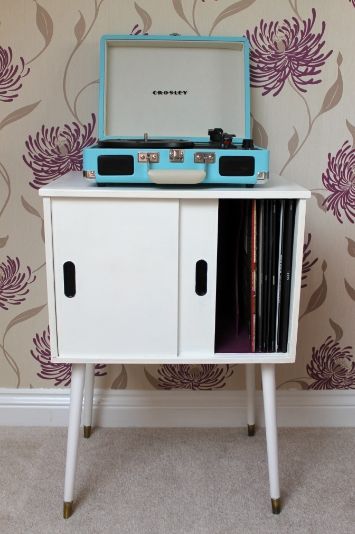 Now this cabinet is sitting up in my bedroom, storing my admittedly small collection of records, and displaying my gorgeous record player. I'm so happy with the result, and it goes perfectly with all of my other furniture.
Now if you'll excuse me, I'm off to listen to some records, and just be one of those annoying hipsters...