I've seen these dyed bottle brush trees all over Pinterest and a few blogs, and I've really wanted to have a go at them. I think they look so charming, and once the trees have been bleached, they can be dyed literally any colour that you want, meaning that they are quite versatile. I've seen loads of different colour combinations, but I decided to go for different shades of purple and pink, considering my walls in my room are a shade of purple. Plus it's ok to be a bit girly occasionally.
I bought these
bottle brush trees
off Amazon, as well as some Dylon hand dyes. The shades I used were Flamingo Pink, Powder Pink, Burlesque Red and Intense Violet. I think they came out perfectly, and all of the colours really go with each other.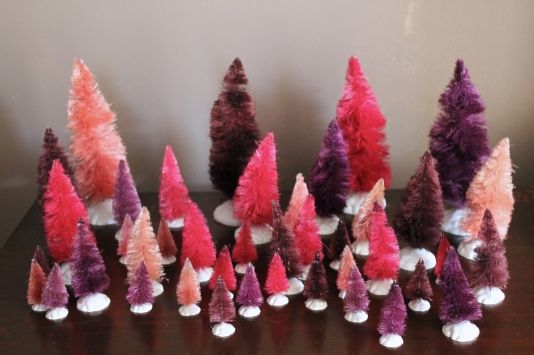 You Will Need:
Bottle Brush Trees of various sizes
Bleach
Hand Dye packets
Rubber Gloves
Method:
First, fill a large bucket or sink with a mixture of hot water and bleach, in a ratio of 2:1. Soak all of the trees in the bleach for around 20-30 minutes, or until the trees are a yellowish white colour. Rinse the trees in cold water immediately, and leave the trees to dry in a warm place overnight.
Prepare the hand dye according to the packet's instructions in smaller bowls. Divide the trees into almost equal amounts for each colour, and soak the trees in the dye for different amounts of time. Some trees I put in the dye for around 20 seconds; others I left for 5 minutes. Rinse the trees in cold water to get rid of excess dye. Again leave the trees to dry overnight.
Once the trees are dry, use a bristle brush to comb out any climbs, and to generally make them look a bit more like trees.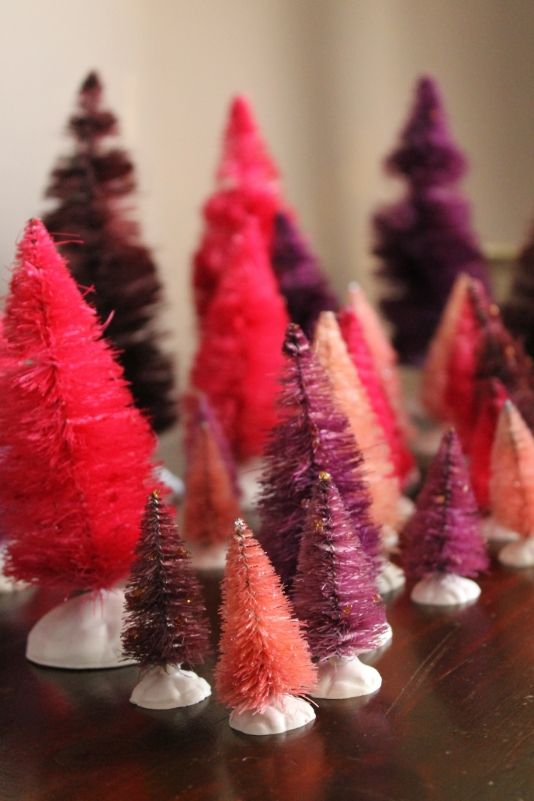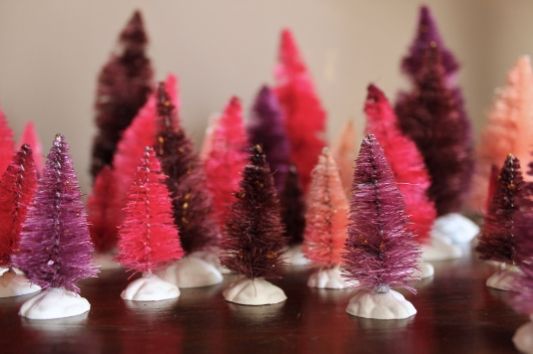 I then got a bit more artistic, and used some silver and gold glitter glue on the trees. Some of the trees I made it look like there were little baubles, while on others I just spread the glitter all over the tree.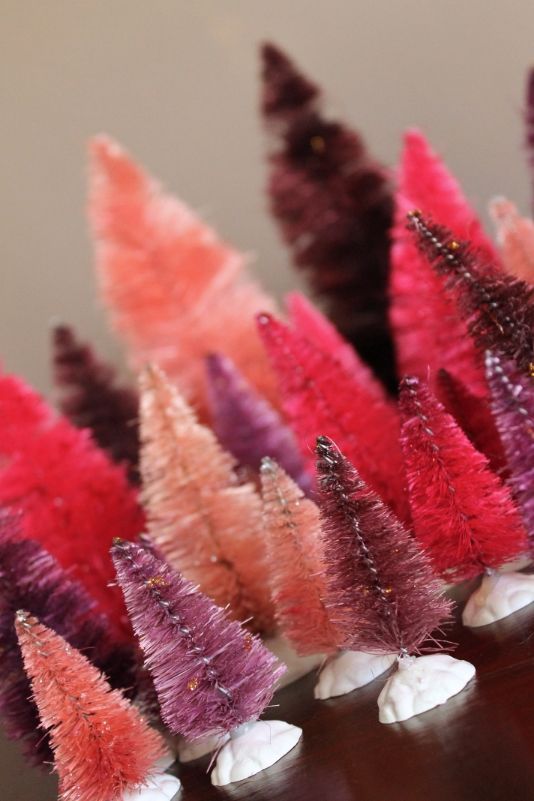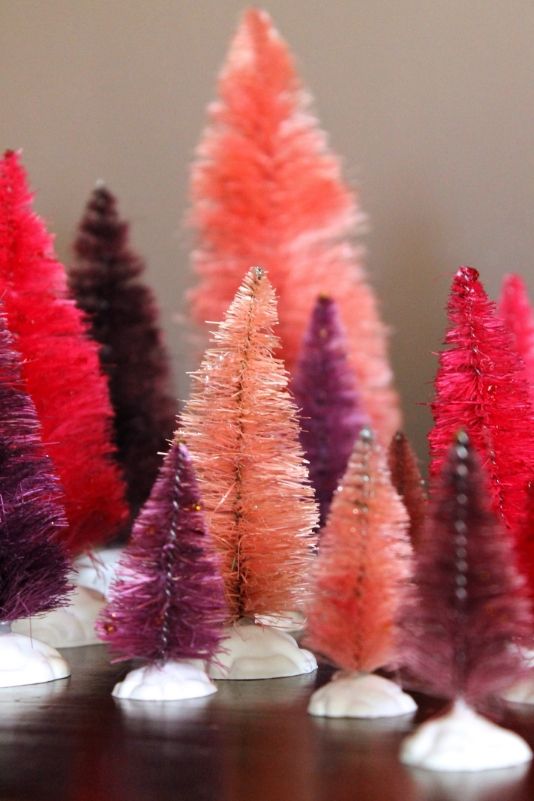 They're so cute, right? I love how these look, and I can't wait to find a space for them in my room. I would definitely recommend you to give it a go, it's really so much fun.
Sophie x