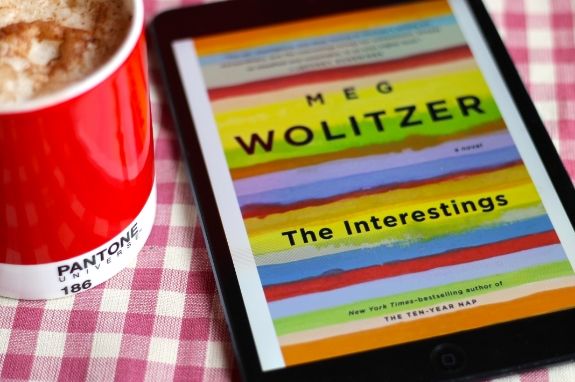 Is anyone else taking part in the Book Club over at
A Beautiful Mess
? It's only just started this month, but I feel like the timing is perfect for me. Just within a few hours of deciding that one of my New Year Resolutions would be to read a load of books, they posted the first book in the series. Coincidence?
Anyway, the first book is The Interestings by Meg Wolitzer, which I've downloaded on my iPad. So far I'm only half way through the book, but I really am enjoying it. Wolitzer is a very captivating writer, and the style of writing is something I've not really read before. She has written some really well developed characters, which she is constantly jumping between; and within the characters themselves she jumps between their past and present stories. But it is done in a very clever way, and I've never found myself lost or confused.
As far as I can tell, the book is mostly based on one character, a girl called Jules Jacobson, who is invited to be part of a group of teenagers whilst at a summer camp in 1974. The story then carries on with them all becoming adults, and follows all of their life experiences. However, this isn't one of those books where all of the characters have their dream jobs and have a perfect life. The book actually shows you that life isn't always perfect, and that things won't turn out as you expect it to. I've also noticed that a main theme within the book is jealousy. Jules has a lot of jealousy when it comes to her friends and their lives, wishing that her life was similar to theirs, even when it seems her life is pretty good.
I personally think that this book can relate to almost everyone, and is quite an intelligent and sometimes humorous read, and I can't wait to finish the book and find out what else happens to the characters. I would definitely recommend you to read it.
Sophie x