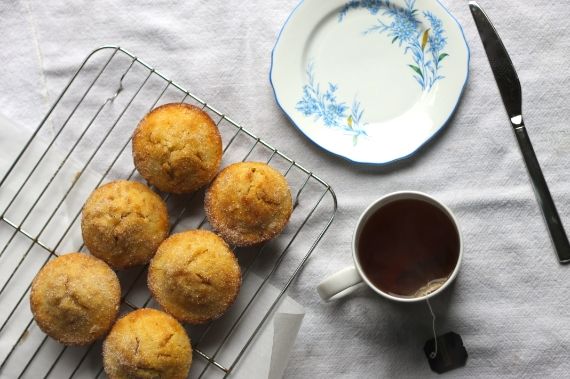 So is anyone else really bad at keeping up with the latest news and trends, like I am? Seriously, if I don't go on twitter occasionally to see what's happening, I end up missing out on a lot of what's currently going on.
Example: it took me months to find out about the Starbucks Duffin. I felt like such an idiot, I'd been missing out on this yummy cake! And then when I did some research, I found out about the Duffingate scandal. I was just like 'What?! How have I missed this?' If you haven't heard of this, go look online, it was all over the newspapers back in October.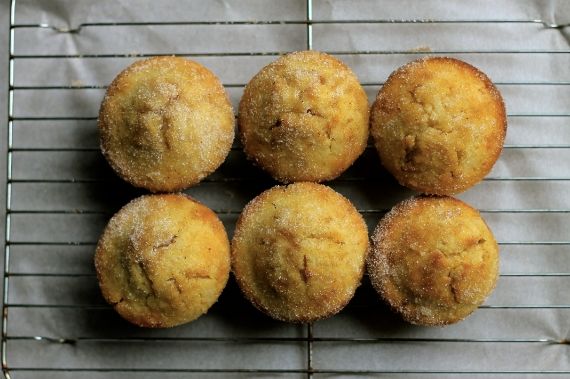 So, because these duffins are so delicious, I obviously had to have a go at making them myself. We all know that it's cheaper to make a dozen or so muffins yourself instead of buying one from a coffee shop. And for the majority of the time they taste better too.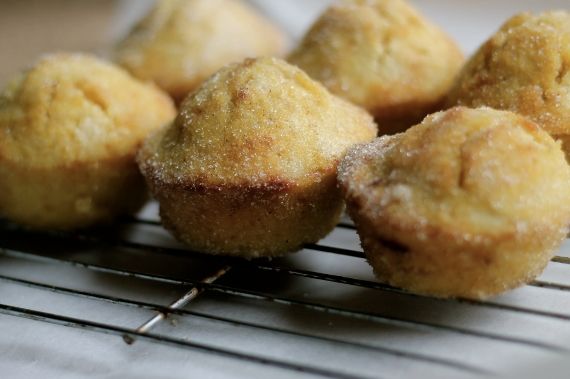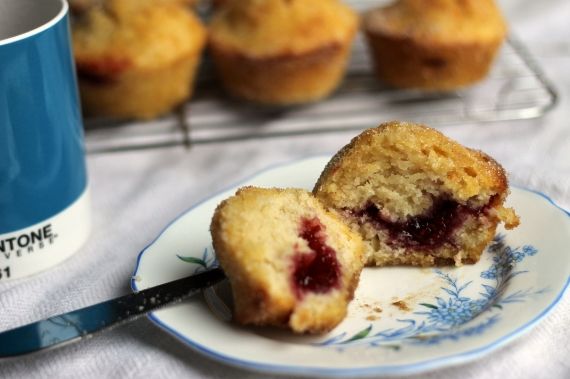 Makes 6
Ingredients:
125ml Milk
85ml Vegetable Oil
1 Egg
1/2tsp Vanilla Extract
100g Caster Sugar
200 Plain Flour
1/2tsp Baking Powder
Raspberry Jam
100g Butter, melted
150g Granulated Sugar
1tsp Ground Cinnamon (optional)
Method:
Preheat the oven to Gas Mark 4, and grease 6 holes of a muffin tray. You can use paper cases if you want, but I wanted to cover the whole duffin in sugar, so I went without.
In a mixing bowl, beat together the milk, vegetable oil, egg and vanilla extract, before adding in the sugar. Add in the flour, and mix together until it's just combined. Over mixing can make the batter a bit stiff.
Spoon a bit of batter into the muffin tray until almost a third full, add a teaspoon of your chosen jam, and then top with more cake batter until the muffin tray is almost full.
Bake in the oven for 20 minutes, or until a skewer inserted comes out clean.
While the cakes are cooling, melt some butter, and pour the sugar into a shallow bowl. I added some cinnamon to the sugar, but that is completely optional. Allow the melted butter to cool slightly.
When the cakes are cool enough to handle, dip into the melted butter enough to cover, and then transfer over the sugar bowl. Roll the cake around until completely covered, and leave to cool.
These are seriously some of my favourite muffins. I love it when cakes have a crunchy topping and a soft inside. It's like a guilty pleasure for me.
Sophie x