I feel like I've been kind of resisting the whole Teapigs bandwagon for quite a while now. I know loads of people love the stuff, but I was kind of happy carrying on with Twinings. Until recently anyway...
About a week ago I decided to go browsing on their website, just to see what assortment of teas they do, and up popped this page saying that if you signed up to their newsletter, you could get a code for 10% off your first order. I figured it couldn't hurt to sign up, and then when I got to browsing I realised it was a good thing I did! Some of their teas sound divine!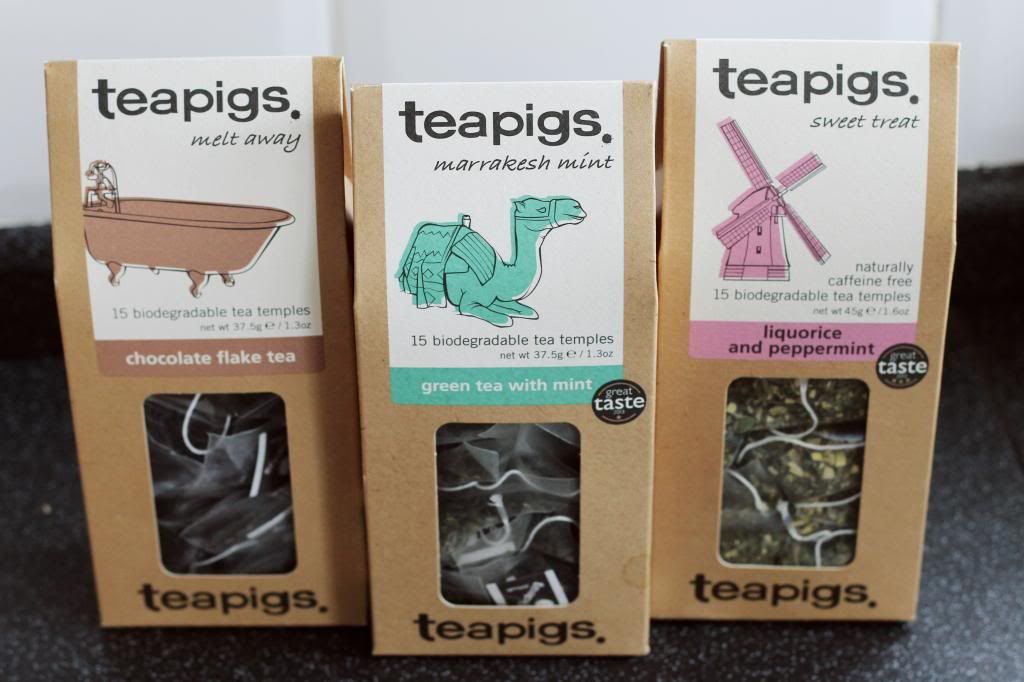 I managed to narrow it down to these three flavours; they seemed really tasty when I was reading the information, but it was really difficult, cause they all sound delicious. I got a bit too excited when these arrived in the post, I had to try them out immediately.
Chocolate Flake Tea
So this was actually a bit of a disappointment, I don't know what I was really expecting, but it just doesn't seem all that great. It's basically meant to have a faint taste of chocolate, and there was, but it was just strange. It tasted a bit like a really watered down hot chocolate, and a weak hot chocolate at that. I think I've only used a couple of these teabags, so I may still need to give it a chance, but so far I am not enjoying it as much as the other two. Definite thumbs down.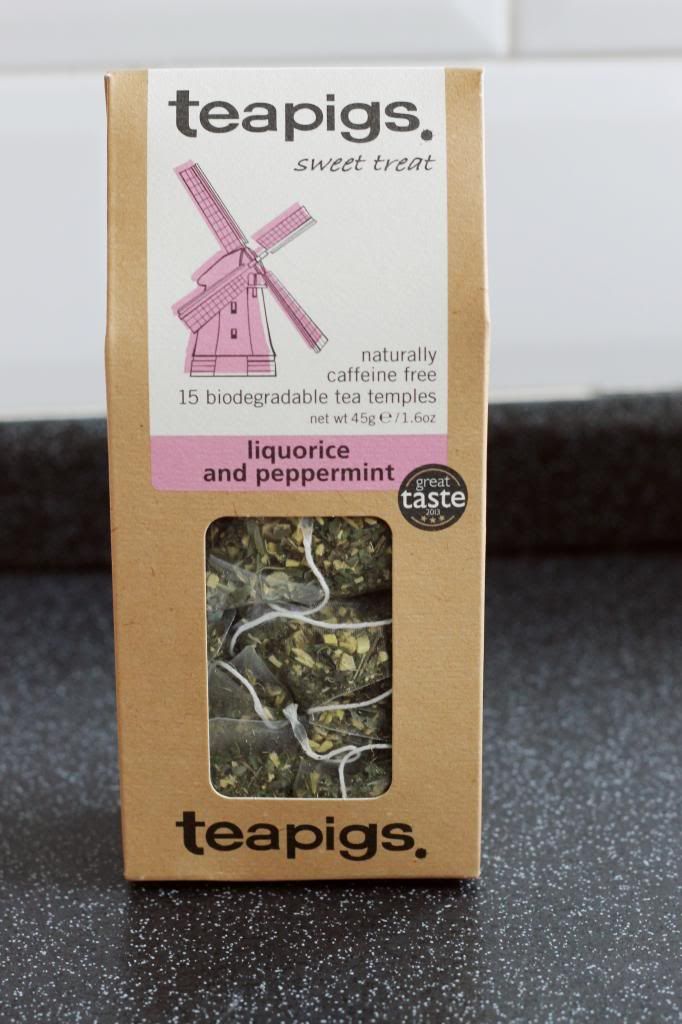 Liquorice and Mint
I like to think of this as a surprise tea. If any of you have had this before, you will understand. Basically, when you first take a sip, you get the taste of a normal mint tea, but then you swallow it, and suddenly at the back of your throat there's this burst of sweetness, as if the liquorice root is jumping out from behind a corner and shouting 'Surprise!'. And it is really sweet, sometimes too sweet, but it is really tasty, and I'm definitely enjoying it more than the chocolate tea. Plus it doesn't actually taste of liquorice; I don't like the taste of liquorice sweets, so I was worried I wouldn't like the tea, but luckily it doesn't taste anything like those sweets. I think because it's the liquorice root, it just adds the sweetness instead of the taste.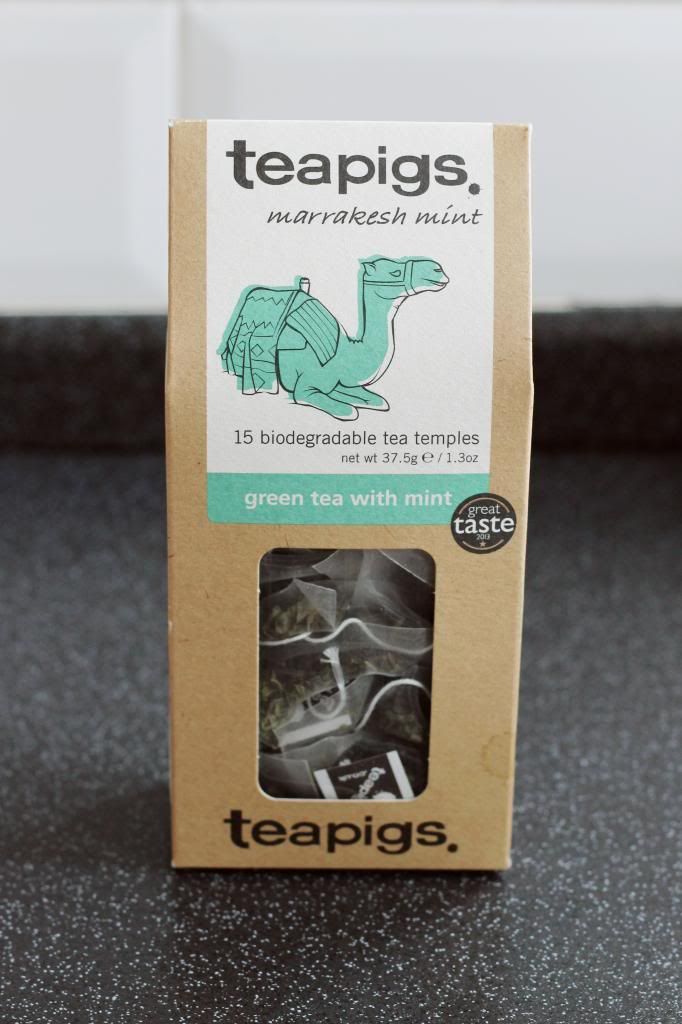 Green Tea with Mint
This is definitely my favourite of the lot, like I actually love this stuff. I don't normally like green tea, but this one is really good. I don't know if it's the mint helping out with the flavour, but the taste of green tea is definitely not as strong as a normal green tea. And the minty aftertaste is really refreshing, at one point I had this every morning with my breakfast, and it really helped to wake me up in the morning. And I also found that I didn't have to add anything to sweeten the tea; with normal mint tea I would add a small spoon of sugar, but the taste of this tea was so good I didn't feel the need to add anything. So overall, definitely the best of the lot, and I will be buying a lot of this tea in the future.
Have any of you tried the teapigs tea? Any recommendations?
Sophie x